September 26, 2023
Collection Privée (ready-to-install concrete wall panels)
"Our relationship with Caroline began over 10 years ago. Her spontaneity of movement, of mixing, of gesture, immediately brought a sensory finesse to our rough, resistant materials that catches the light.
Indefinitely.
The private collection is the story of this encounter, and it has enabled us to accompany some very fine houses and brands."
Lionel Ballet
Matières Marius Aurenti manager
---
Manufactured in France by highly skilled craftsmen. With the recent creation of the Marius Aurenti workshop for the production of panels and decorative objects, Marius Aurenti now has a magnificent working tool to deliver hand-made, ready-to-use panels for interior design.
Our approach blends the technical and the aesthetic, both for the layout work and for adapting it to the interior designer's project.
Uniqueness and sensitivity remain the guiding principles of the private collection. Designed for the decoration of private homes and public spaces, their simple installation and distinctive aesthetics bring a real identity and uniqueness to the rooms they decorate.
We work on decorative walls, interiors, displays and furniture, adapting materials and their protection to the most demanding uses.
Plunge into the heart of this universe with our exclusive collections. Delicately developed and crafted, the panels in this creation are composed of Marius Aurenti mineral materials for an unprecedented result.
Formats
3000 x 1250 x 5 mm
2400 x 1200 x 5 mm
1200 x 5 mm panel (standard only)
Destination
Wall panels are ideal for interior wall decoration, as well as for objects, displays and furniture. They are designed to provide an aesthetic and durable solution for your space.
Features
Easy to install and cut
Immediate start-up
Professional logistics tailored to your organization
Support for layout and installation
Logotype customization & coloring
Thin (thickness on Dibond 5mm)
Protection with high-resistance varnish
Edge-to-edge, right-angle or 45° installation
Surfaces: concrete, tiles, paint, plasterboard
Directed in France by Marius Aurenti
Availability
Wall panels have a lead time of 6 to 8 weeks.
Find out more in the technical data sheets.
Order your samples and color charts on the Matériauthèque.
Concrete wall panel | Point de Rosée
The Dew point on the decorative panel evokes the delicacy of dewdrops forming at dawn, creating a fresh, mysterious atmosphere.
This aesthetic choice creates a sensation of purity and lightness, evoking nature and its ephemeral wonders.
It offers an aesthetic gain by bringing a touch of poetry and freshness to the space, capturing the ephemeral beauty of dew pearls and evoking a sense of calm and wonder.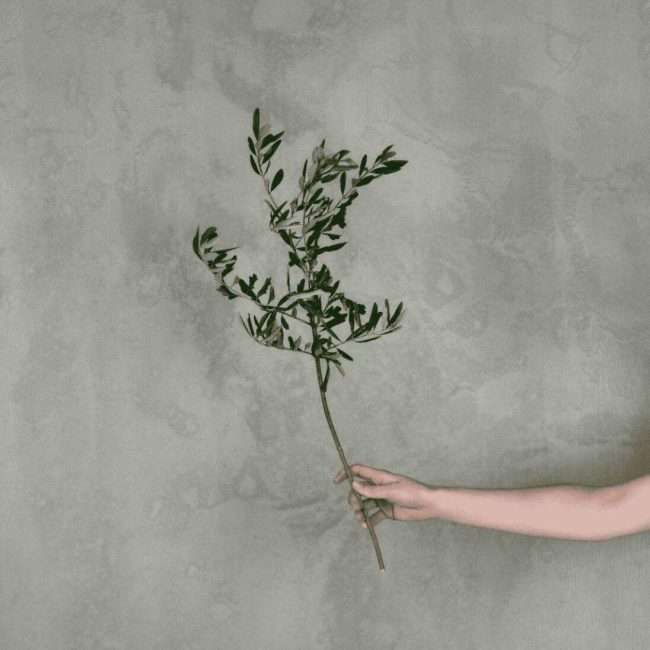 Concrete wall panel | Nuée
The Cloud on the decorative panel evokes the beauty and lightness of moving clouds, capturing their ethereal form and vaporous appearance.
It adds a unique artistic dimension that transforms the environment, giving it a feeling of lightness and softness, while creating a serene, soothing ambience.
This design brings a touch of poetry and fluidity to the space, while inviting reverie and escape.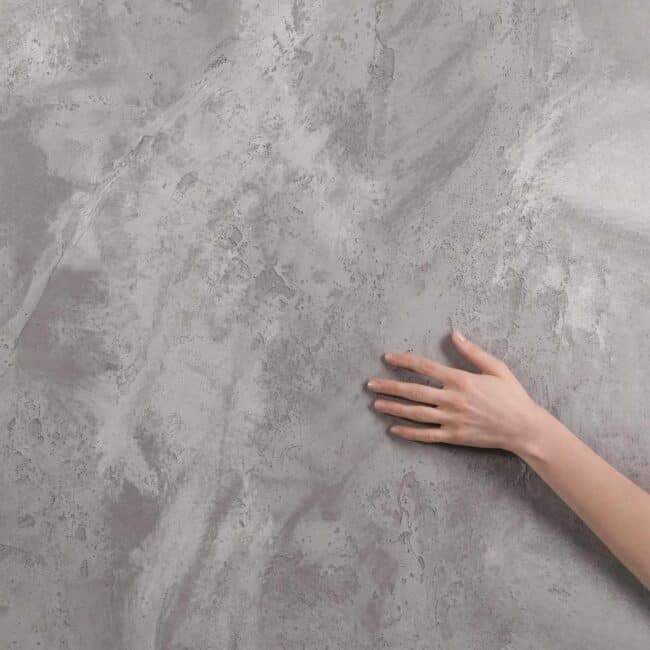 Concrete wall panel | Surfusion
The Surfusion on the decorative panel captures the ephemeral beauty of supercooled ice, creating a mysterious, captivating atmosphere.
This panel adds a striking visual dimension to the space, inspiring wonder and inviting contemplation of frozen natural phenomena.
It adds a touch of enchantment and delicacy, offering a unique aesthetic experience in interior or exterior decoration.
Concrete wall panel | Japanese garden
The Japanese garden on the decorative panel evokes the serene, harmonious aesthetic of traditional Japanese gardens, where patterns of curving, undulating lines are meticulously traced in the sand.
This design offers aesthetic gain by capturing the essence of the Zen aesthetic of Japanese gardens, creating an atmosphere of calm and contemplation, while adding a unique and subtle artistic dimension to the environment in which it is displayed.
Concrete wall panel | Thin groove
The Fine spline on the decorative panel adds an interesting visual dimension with its delicate, precise grooves, creating a subtle texture that catches the light in an elegant way.
This design adds a touch of refinement to the overall aesthetic, offering an aesthetic gain by visually enriching the panel's appearance and giving it a modern, sophisticated look.
Concrete wall panel | Wide groove
The Wide flute on the decorative panel creates a bold, imposing presence with its wide, deep grooves, providing a striking texture that draws the eye and adds a tactile dimension.
This design gives the panel a sturdy, contemporary look, providing an aesthetic gain by giving it a distinctive allure and captivating viewers' attention with its striking, imposing appearance.
Concrete wall panel | Cross-weaving
The Cross-weaving on the decorative panel recreates the handcrafted look of an intricate weave, adding a sense of warmth and authenticity to the space with its interwoven patterns.
This captivating design brings a timeless aesthetic and handcrafted texture that transforms the environment, offering a unique visual experience and adding a touch of character and originality to interior wall decor.
Concrete wall panel | Pontoglio
The Pontoglio on the decorative panel is inspired by the luxurious Pontoglio velvet, bringing sophistication and visual comfort to the space thanks to its rich, glossy texture.
This aesthetic choice creates a warm, elegant ambience by evoking the opulence of the fabric, adding a touch of luxury and refinement to interior design.
Concrete wall panel | Empreinte Végétale
The Plant footprint on the decorative panel recreates the delicate, organic patterns left by leaves and plants, offering a natural, harmonious aesthetic that evokes the beauty of nature within the space.
This design brings aesthetic gain by adding a touch of freshness and vitality to the environment, creating a welcoming and relaxing atmosphere while evoking a link with nature, conducive to relaxation and contemplation.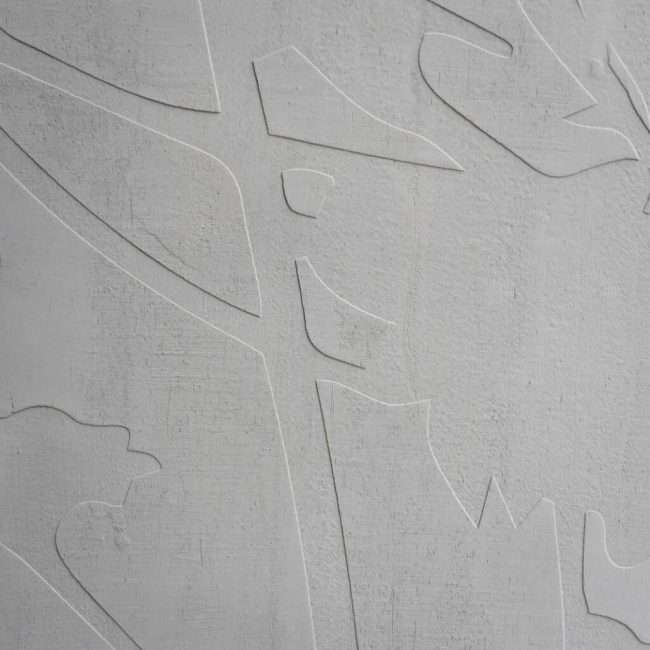 Concrete wall panel | Lumière de Lune
The Moonlight on the decorative panel captures the delicate texture of linen and pays tribute to its ancestral appeal, particularly in ancient Egypt, where it was poetically called "woven moonlight".
This panel brings a timeless, sophisticated aesthetic to any space, evoking the beauty of linen and adding a touch of historical poetry to interior or exterior decoration. Its evocative name reinforces its charm and creates an elegant, enchanting atmosphere, recalling the timeless fascination of linen.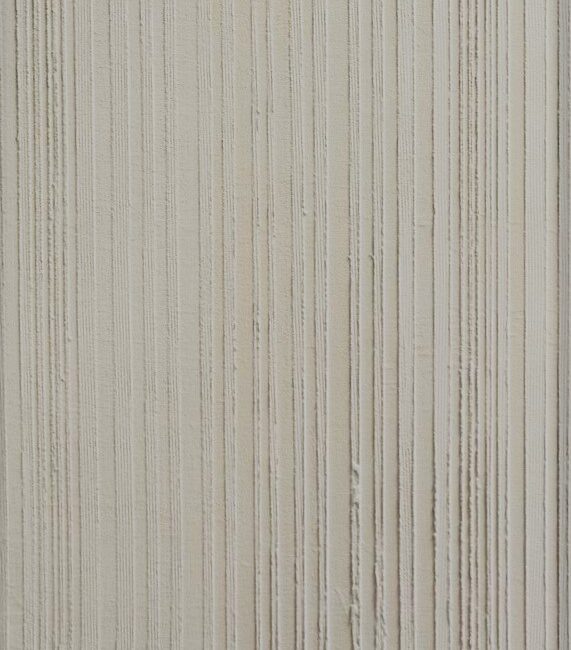 Concrete wall panel | Ocres de Provence
The Ochres de Provence on the decorative panel is inspired by the rich ochre hues found in the mountains of Provence, evoking the warmth of the sun and the beauty of natural landscapes.
This design offers an aesthetic gain by bringing a warm, earthy color palette to the space, creating a welcoming ambience reminiscent of the splendor of Mediterranean landscapes. This aesthetic effect evokes the timeless beauty of Mediterranean regions and creates a visual connection with these sunny landscapes.