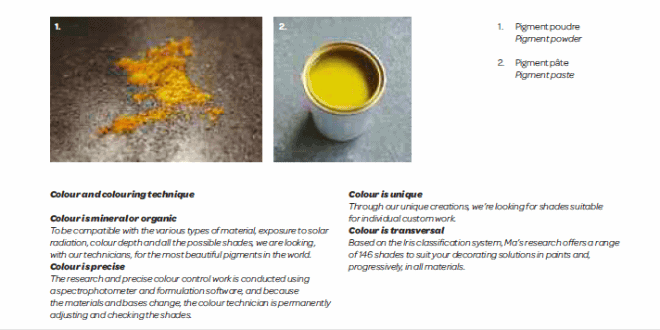 November 28, 2016
Color and coloring technique
Color is mineral or organic
To adapt to the type of materials, sun exposure, depth and nuances possible, MA's technicians search for the finest pigments.
Precise color
Spectrophotometry and formulation software accompany every research project, every color control. And because materials and bases evolve, colorists are constantly adjusting and checking shades.
The color is unique
For one-of-a-kind creations, MA's looks for the right shades.
Color cuts across the board
With the Iris classification system, MA's research offers a range of 146 shades to accompany your decorative paint solutions in all materials.