May 26, 2023
Lime paste or Marmorino, plaster and whitewash for walls or ceilings
Natural, breathable lime, available in 56 shades from the IRIS color chart
Marius Aurenti lime is a mineral material whose timeless nobility stems from the quality of its texture. wall breathing and the depth of its mineral pigments.
It is available as fine paste lime for fine coatings, brushed lime, whitewash and as a coating with a thousand marble asperities, marmorino, for interior and exterior walls.
It is applied over an interior and exterior lime primer suitable for preparing substrates before applying lime paste or marmorino.
On old buildings or in HQE construction, Lime coating lets walls breathe through gas exchange. This natural ventilation regulates humidity and improves air quality.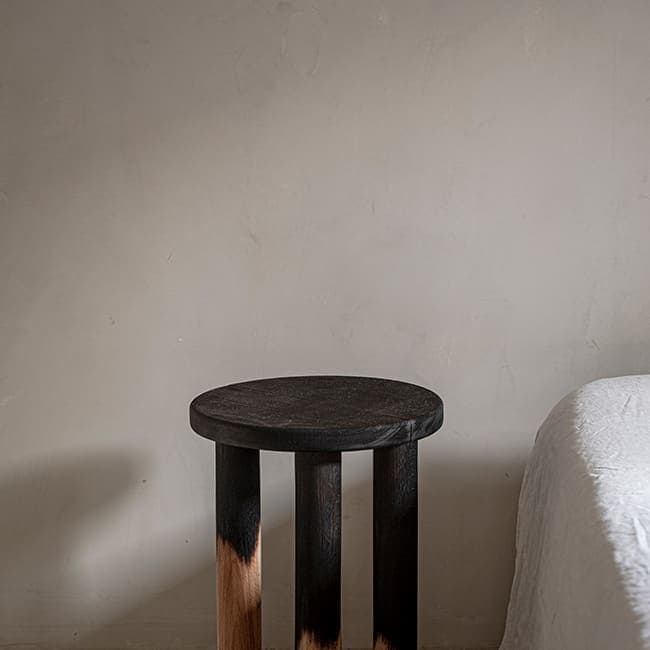 Processing lime paste
Can be smoothed or stuccoed with a metal trowel
Can be strung with a spalter
Can be applied as a whitewash
Supports
Lime paste and marmorino primer can be applied to these substrates:
New and old hydraulic binder-based wall coatings
Visit concrete walls
Plasterboard walls
Old organic or mineral paints and coatings
Substrates must be clean, sound and dry (free of oil and grease stains).
Lime paste and marmorino are then applied over this primer.
Wax finish
Finally, they can be finished in wall wax for lime, a mixture of synthetic resins and wax in emulsion.
Full details in the technical data sheets.
Order your samples and color charts on the Matériauthèque.
Lime color chart 56 colors - Marius Aurenti
Technical data sheets (PDF format)
Technical data sheets (web format)