May 26, 2023
Concrete varnishes and impregnations - wall varnish, fixative, filler & application tips
The company's history began 40 years ago with the cleaning and installation of protective coatings. These were public structures such as subways, noise barriers, high schools, bridges...
This experience has made Marius Aurenti a key player in the protection of public works, and over the past 30 years in commercial and private projects.
The company has carried out numerous projects involving the installation of waxed concrete on floors and walls, bathrooms, kitchens, terraces... with protection by waxesthen mineralizers, woodstains and varnishes.
Types of varnish
Every type of concrete needs its own varnish: water-based or solvent-based?
Each surface and use has its own solution, in keeping with respect for materials and the desire for a mineral, raw aesthetic.
For waxed concrete or panel applications, the water-based range offers excellent performance for low-demand areas, while solvent-based varnishes remain the ultimate protectors for the most demanding areas.
A+ rating
Marius Aurenti varnishes are A+-rated, recognized by professionals and extremely resistant to chemical or physical aggression, requiring little maintenance.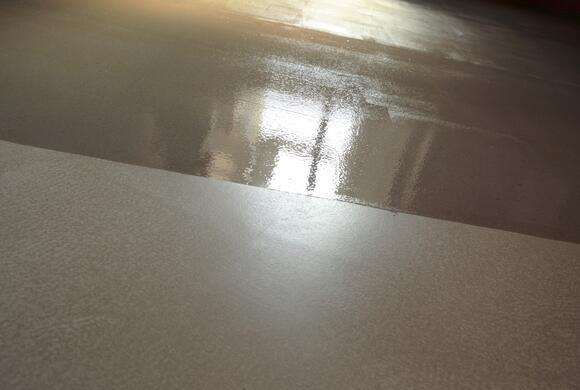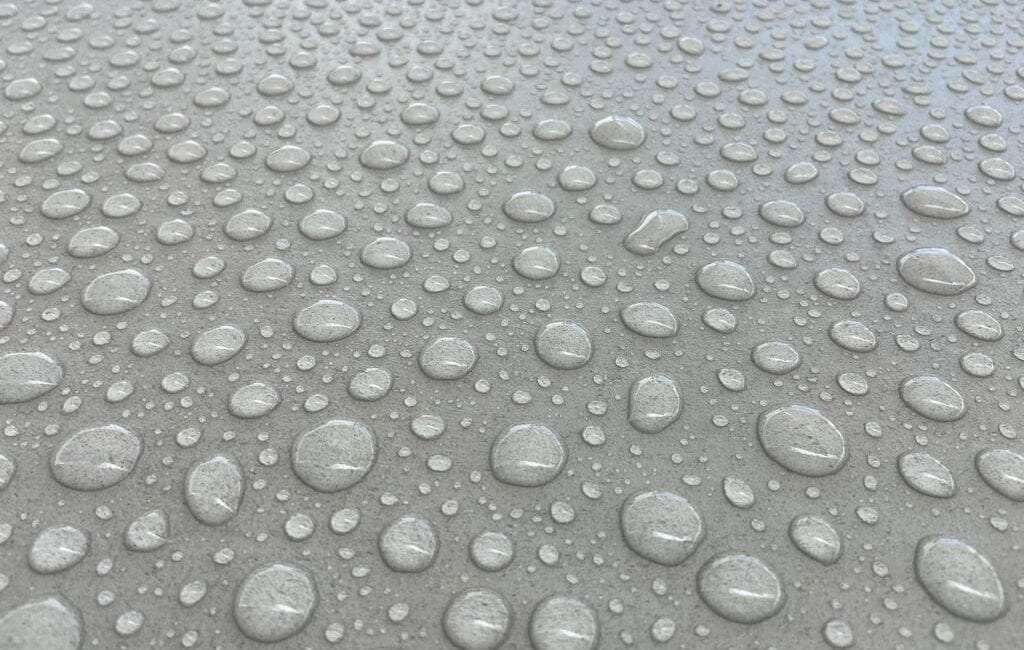 The Marius Aurenti varnish range
Varnishes and impregnations
The varnish range includes :
A varnish wall concrete mono-component.
A special impregnation for terraces.
A two-component, aqueous-phase n°7 varnish with filler for interior floors and walls.
An IF3 two-component solvent-based impregnation for the most demanding applications.
Varnish application
The application of a varnish requires particular care (temperature and humidity conditions, ventilation, quality of the mix, drying time between coats, quantity, tools and user protection).
Consult the technical data sheets for each varnish and ask our teams for advice on the best protection for your project.
Read the data sheets carefully and take part in the professional training.
Technical data sheets (PDF version)
Technical data sheets (web version)
Applying varnish to Marius Aurenti waxed concrete
With this tutorial, discover the best techniques for applying Marius Aurenti varnish, for optimum protection and easy maintenance.
What are the key points for applying varnish correctly?
The application of a varnish is an important step in the successful creation of a waxed concrete finish.
This is what will determine the quality of your waxed concrete's protection and facilitate its daily maintenance.