February 2, 2016
Offices and galleries in waxed concrete
Mineral, beautiful, clean: waxed concrete, a sure bet for professional spaces
In public spaces such as galleries and offices, the waxed concrete shines with its style, its lighting effects or, on the contrary, its matte finish, its beautiful mineral and natural shades that match all types of furniture.
In an art gallery, it makes for an attractive highlighting the walls Its continuity means it doesn't disturb the eye. Its seamless application gives it uniformity and harmony.
In an office environment, it won't be damaged by time or repeated use, and will help to create an atmosphere of well-being. warm atmosphereand will be easy to clean.
Samples delivered straight to your door matériauthèque.
Offices and galleries in waxed concrete by Marius Aurenti
Orthognatic Center, Lyon
This Lyon-based medical center, specializing in jaw surgery, boasts sumptuous offices open to the public for consultations.
On the floor, an elegant, classic combination of beige waxed concrete and light wood contrasts with blue and yellow walls.
Address: 41 Quai Fulchiron, 69005 Lyon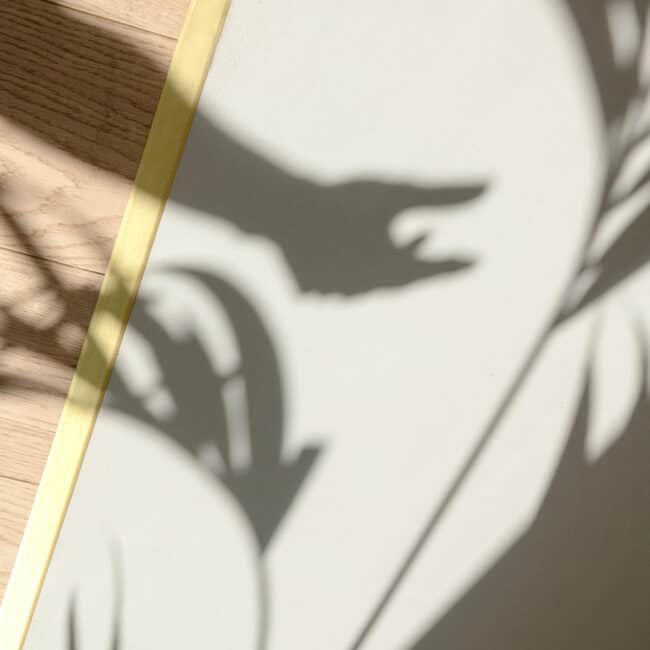 Galeries du Diamant, Paris
This major Parisian diamond dealer has chosen a waxed concrete floor light gray, both sober and luminous, as a showcase for its precious stones.
Address: 33 Rue de Mogador, 75009 Paris