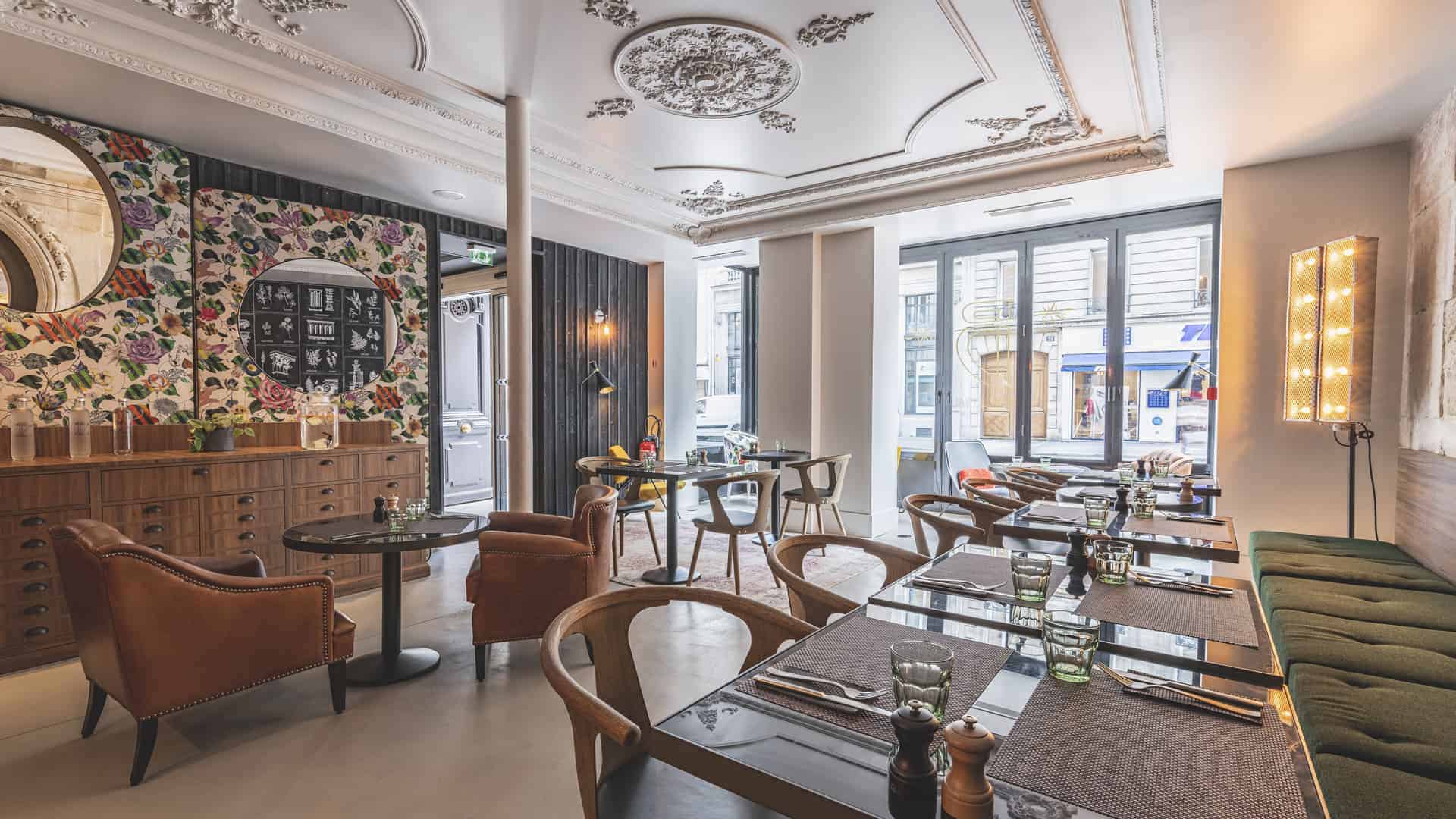 February 3, 2016
Hotels and guest rooms in waxed concrete
Waxed concrete, a sure bet for public areas (hotels, B&Bs, guest rooms)
Matières Marius Aurenti has created a number of waxed concrete in numerous hotels, B&Bs and other prestigious guest rooms.
Thanks to its resistance and ease of maintenance, waxed concrete is an ideal finishing material for high-traffic areas that need to appeal to the public and withstand the ravages of time.
Aesthetically, it's a material that allows all kinds of decorative styles and color fantasies.
Marius Aurenti waxed concrete can also be used to create harmonious atmospheres thanks to its multiple application possibilities.
In a hotel room, concrete covers a floor, a wall, a headboard, bedside tables, shelves and benches, as well as the bathroom.
It's a material that, while it can stand out with lighting effects or sophisticated hues, can also blend simply into a sober, contemporary decor.
In a bathroom, waxed concrete, combined with the Wedi system, creates a warm, welcoming atmosphere. shower made-to-measure Italian-style shower tray, perfectly waterproof and in keeping with the décor of the room. The absence of joints makes cleaning easy.
Hotels and guest rooms in waxed concrete by Marius Aurenti
Baba Hôtel - Paris
The Hotel Baba in Paris's 18th arrondissement uses Marius Aurenti light-blue waxed concrete on its dining room floor, as well as
wall concrete
beige in some of its bathrooms, and waxed concrete or marble basins on waxed concrete worktops.
Address: 15 Rue du Roi d'Alger, 75018 Paris
L'Atelier ENAMOURA - Saignon
Offered by vacation homes Enamoura / Maisons du sud, this artist's studio in the Lubéron has created a very relaxing atmosphere, conducive to creative work, with extensive use of beige waxed concrete, creating very bright rooms.
Address: 84400 Saignon
Hotel-restaurant Clos des Roses - Fréjus
Set in the heart of the vineyards of Provence, Le Clos des Roses is a hotel-restaurant with a delightfully neo-classical style, rich in color.
White or beige waxed concrete covers the floors, while the walls are finished in a typically Mediterranean terracotta shade.
Address: Route de Malpasset, 83600 Fréjus
Renaissance Hotel - Bordeaux
The Renaissance hotel in Bordeaux, from the illustrious Marriott chain, covers its walls with light gray waxed concrete, textured and patinated for a luxuriously sober effect.
Address: 16 Rue de Gironde, 33000 Bordeaux
Villa Ohana - Saint Barth
The Ohana estate in Saint-Barthélémy features two luxury villas, styled after the bohemian chic villas of Ibiza.
There's a swimming pool, tennis court, Jacuzzi and elegantly textured taupe or beige waxed concrete interiors.
Address: Les Avirons, 97701 Saint-Barthélémy
Hôtel de Nell - Paris
Nell's 5-star hotel in Paris's 9th arrondissement features contemporary design interiors, with anthracite or beige concrete walls and waxed concrete worktops.
Address: 9 Rue du Conservatoire, 75009 Paris
Hôtel Belleval - Paris
In the heart of Paris's 8th arrondissement, you'll find the Hotel Belleval, with its classic mustard-yellow or brown furniture and its waxed concrete floors beige.
Address: 16 Rue de la Pépinière, 75008 Paris

Château de Cassis - Cassis
The rich history of Château de Cassis begins in the 5th century, and continues through the centuries - when it played the role of fortress - until today, when it can be visited during the day.
It skilfully blends stone from different eras with waxed concrete to give it a new lease of life.
Address: Traverse du Château, 13260 Cassis Provence
Hotel le Bailli de Suffren - Rayol-Canadel-sur-Mer
This 4-star hotel close to Saint-Tropez, with spa and restaurantMarius Aurenti's waxed concrete is used particularly on floors.
Address: 15 Av. des Américains, 83820 Rayol-Canadel-sur-Mer