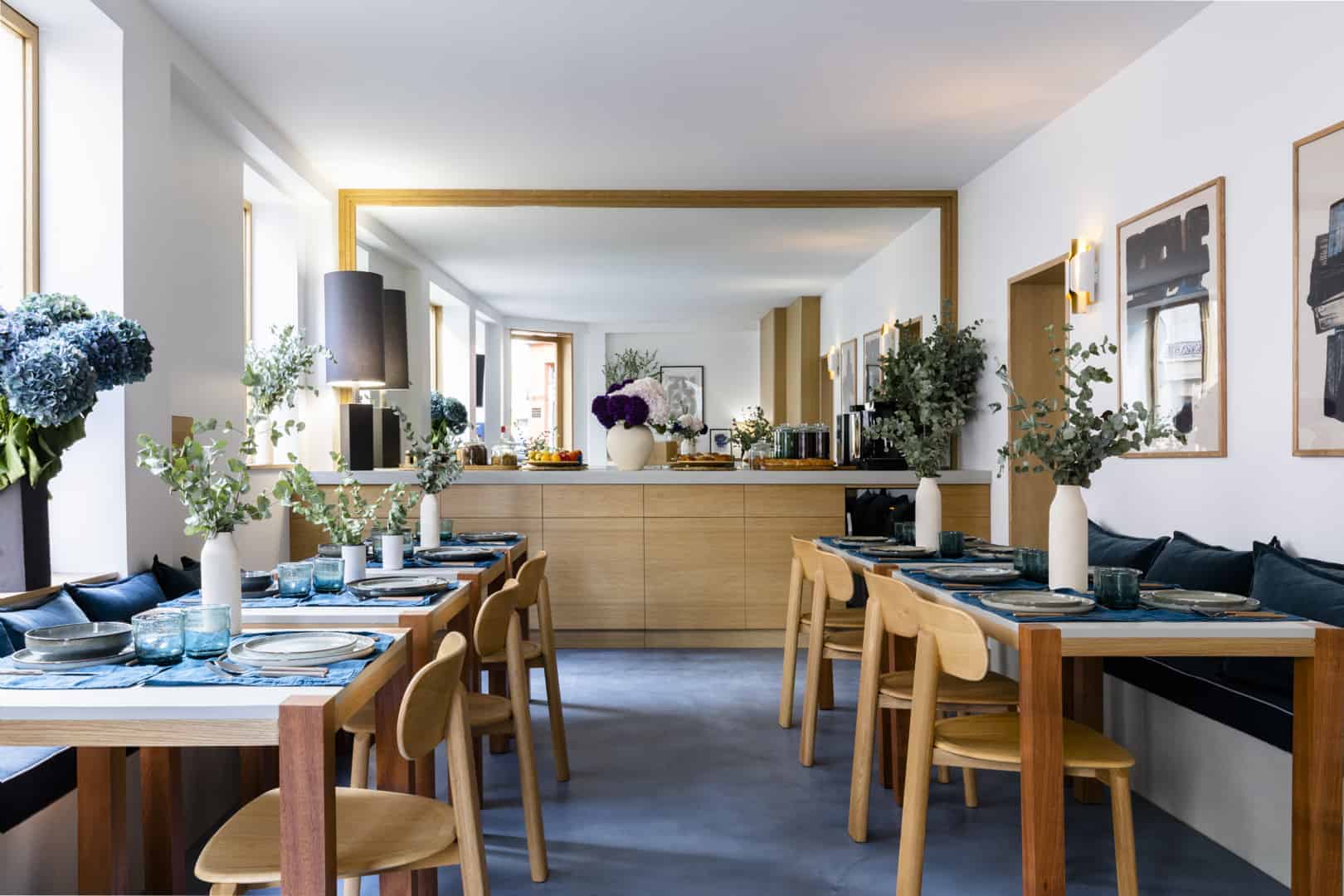 January 21, 2016
Waxed, stained or varnished concrete in public spaces
For more than 30 years, the benchmark for concrete protection treatments and stains mineral materials, Marius Aurenti has been involved in numerous works of art and public and cultural venues. This mastery makes it possible for stores, restaurants, offices, hotels and galleries, hard-wearing materials suitable for a variety of design and scenic styles.
The resistance of waxed concrete makes it an excellent covering for high-traffic areas. With no expansion joints, it gives rooms a feeling of space and grandeur, while making them easy to maintain.
Available in 71 colors, MA's waxed concrete is the perfect choice for any decorating scheme. It can be sober with its mineral hues, but always stands out.
Samples delivered straight to your door matériauthèque.