August 31, 2015
The world of outdoor waxed concrete by Marius Aurenti
Decorative coatings for walls, floors and outdoor furniture
Facade with waxed concrete and mineral varnish, or limewash wall
Micro concrete exterior, finishing coat limewhitewash, paints and stains MA's mineral materials provide lasting protection for facade walls, whether in stone or rough concrete. 
Lime hugs old facades as well as modern constructions, for traditional renovation. The design of Ma's Lime, with its deep matte finish, great finesse and pure, UV-resistant pigments, ensures the waterproofing of the work while allowing the walls to breathe.
The specificity of these renderings lies in the finishing coat, which can be adapted to a classic lime rendering or to renovate an old rendering, giving it a smooth, contemporary appearance. Lime whitewash can reinforce the decorative aspect of the finishing coat.
Marius Aurenti's fine materials and pigments give your home that finishing touch.
Concrete terraces and pool decks
Decorative concrete cladding extends the interior space and harmonizes it with its surroundings. 
A polished concrete terrace has a modern, pure and sophisticated look, and is easy to maintain.
Made waterproof and slip-resistant, waxed concrete is also ideal for use in pool deck, coping, basin.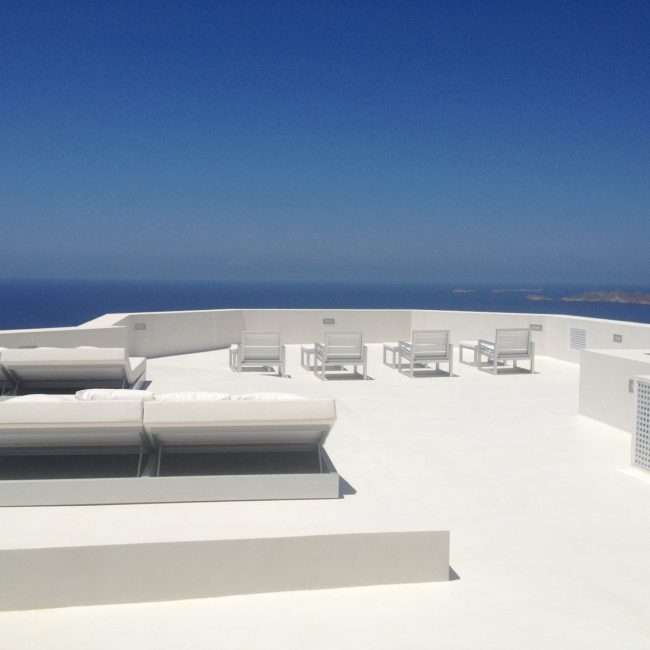 Concrete outdoor kitchen
A outdoor kitchen in waxed concrete combines the mineral beauty of concrete with the functionality of a summer cuisine.
The outdoor kitchen can be integrated into gardens, parks, patios or terraces, creating a convivial space for sharing moments with family and friends in a modern aesthetic.
Outdoor furniture in concrete
It is also possible to create outdoor kitchens in waxed concrete, as well as outdoor furniture in waxed concrete (concrete tableetc).
Please contact us for more information on our waxed concrete kits.